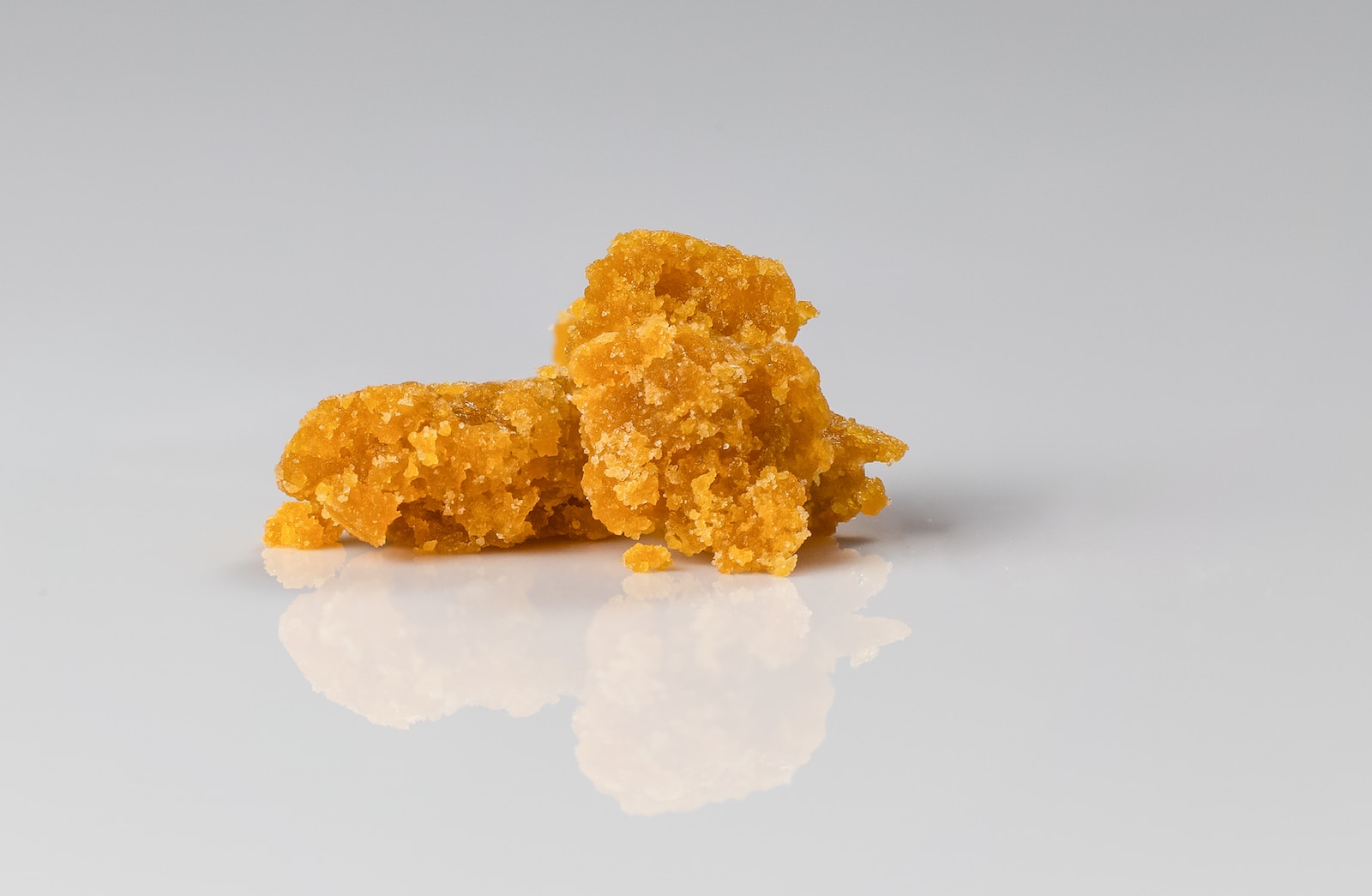 Cannabis concentrates have taken the industry by storm, capturing the hearts of enthusiasts across the country. With the legalization of cannabis in more states, including Massachusetts, the options for consumers have expanded, and concentrates have emerged as a favored choice. 
These potent creations offer a concentrated dose of cannabinoids and terpenes, delivering an experience that is tailored to your needs and preferences. At Root & Bloom, we're here to guide you in selecting the perfect cannabis concentrate that aligns with your goals. 
In this blog, we're celebrating 710 as we dive into the vast array of options, helping you find the concentrates that best fit your unique lifestyle and desires.
Exploring the Essence of Cannabis Concentrates
Cannabis concentrates are derived from the cannabis plant and crafted to extract only the most desirable compounds, such as cannabinoids (like THC and CBD) and terpenes. We meticulously extract the goodness, leaving behind everything else. 
As connoisseurs, we've perfected the art of creating concentrates that capture the essence of the plant. These concentrates come in an exquisite variety of forms, each offering a distinct experience – including:
Oil
Wax
Shatter
Live Resin & Rosin
Choosing the Perfect Cannabis Concentrate: The Refined Art of Selection
Before delving into the world of cannabis concentrates, consider these essential factors to determine the concentrate that resonates with your desires:
Desired Effects

: Are you pursuing cannabis for medicinal purposes, such as easing pain or managing anxiety, or are you seeking recreational enjoyment, hoping for relaxation or an uplifting experience? Different concentrates have varying levels of cannabinoids and terpenes, influencing their unique effects. Uncover your intentions and select concentrates that align with your aspirations.

Tolerance & Experience

: Whether you are new to the world of concentrates or a seasoned connoisseur, understanding your tolerance level is key. Beginners or those with a lower tolerance should start with concentrates of lower potency, while experienced users may opt for more potent options to embark on an even more intense voyage.

Flavor Preferences

: Prepare your taste buds for an extraordinary adventure. Cannabis concentrates present an array of flavors, from earthy and woody to fruity and floral. These distinct profiles are influenced by the strain of cannabis and the terpenes they contain. Consider your palate and personal preferences to choose concentrates that will provide the most pleasing and delightful experience.

Health Considerations

: If you have specific health considerations, it's important to make informed decisions. For example, if you have respiratory sensitivities, you may prefer vaporizing concentrates over smoking or dabbing. Let us help you find the consumption method and concentrate that best suits your needs and promotes your wellness.
Unveiling the Benefits of Each Cannabis Concentrate
Now, let's explore the advantages of each cannabis concentrate we offer at Root & Bloom:
Oil

: Versatility is the name of the game with cannabis oils. Whether for vaping, oral consumption, or as an enhancement to your favorite recipes, oils offer precise dosing and customization. With various potency levels and longer shelf lives, oils amplify the experience and provide exceptional convenience.

Wax

: Experience the art of dabbing with our waxes, which are adored by enthusiasts for their handling ease and potent effects. Rich in cannabinoids and terpenes, waxes pack an intensive flavor profile that satisfies the most discerning palates. Embark on a journey of immediate and robust effects with these concentrated wonders.

Shatter

: Prepare to be dazzled by our shatter, renowned for its highly potent nature. With its glass-like appearance and easy handling, shatter makes every session a breeze. The fast-acting, compelling effects of shatter make it a top choice for experienced users seeking a powerful and immersive psychoactive experience.

Live Resin / Live Rosin

: Our live resin and live rosin are nothing short of extraordinary. Crafted from freshly-frozen cannabis plants, they delicately preserve the plant's terpene profile, resulting in a concentrate that offers a more natural and flavorful experience. The high terpene content and aromatic profiles of these concentrates will transport you to a world of exquisite sensations.
Root & Bloom Cannabis – Supporting Your Wellness Journey & Celebrating 710!
At Root & Bloom, we believe that every cannabis concentrate we produce is exceptional. Your journey with concentrates will be an adventure, no matter which one you choose. However, we encourage you to consider the factors mentioned above to ensure that you find the perfect concentrate for your personalized experience. 
If you're in search of top-quality cannabis concentrates in Massachusetts, visit our Root & Bloom store locator. Our products can be found throughout the state, carefully crafted and curated to meet the highest standards of excellence. 
Join our community of connoisseurs who demand nothing less than the best. Together, let's grow and flourish in the world of cannabis. Be sure to connect with us on our social media channels: (LinkedIn, Facebook, Instagram)